---
MORE FROM DR. SRINI PILLAY
"What leaders need during a crisis is not predefined response plan but behaviors and mindsets that will prevent them from overreacting to yesterday's developments and help them to look ahead." McKinsey & Co., 2020
Highlights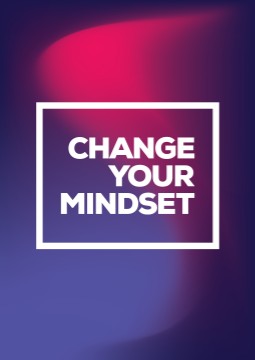 Develop beyond resilience
Build a mindset strategy to thrive
Learn about how you can accelerate leaders and their teams toward success
Contact solutions@neurobusinessgroup.com
The Antifragile Mindset: Thrive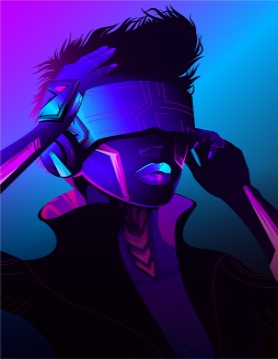 Virtual Reality
I want to help you unleash Your greatest potential
Most of us instinctively know we tap only a fraction of our potential. My work uses hard science to unlock "better thinking" for all the possibilities–the growth, the change, the love–that is inherent in you. While studying, working, and teaching at Harvard, I have come to believe there's an art and science of possibility—that we can be the architects of our own brains. Allow me to show you how.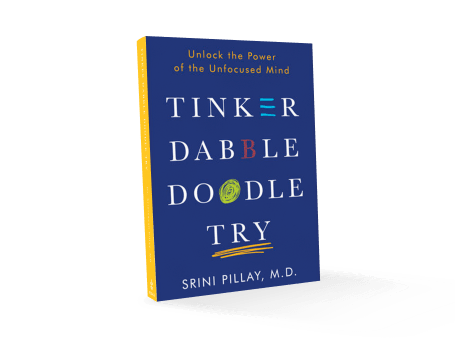 Tinker Dabble Doodle Try Unlock the Power of the Unfocused Mind
Tinker Dabble Doodle Try offers a revolutionary way to become a sharper thinker and get things done—in the boardroom, living room, or classroom—by harnessing the brain's ability to wander.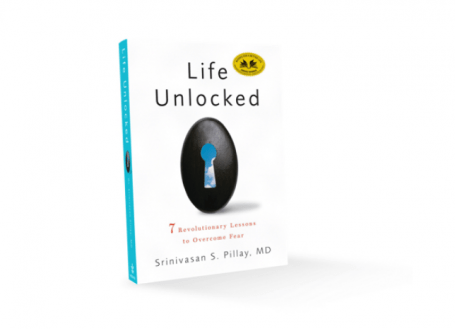 Life Unlocked Move past the things that limit you, and truly unlock your potential-and your life.
Life Unlocked draws from cutting-edge research in human psychology and neuroscience to illuminate the ways in which you can overcome any fear that is inhibiting your movement through life.
What People are Saying
He is truly a renaissance guy at such a high level—and in so many areas—it can actually scare people.
Ben Leedle Author, former CEO of Healthways
Easily the smartest guy I've ever met. We know what we should be doing. Srini helps us see why we're not doing it—and how to change that.
Bob Irvin Harvard Psychiatrist
Dr. Pillay has presented the Brain Science materials in such an encouraging and exciting way! I know as I continue taking the personal "Actions," my new directions will bear much fruit!
Rhonda Walker
Dr. Srini Pillay continues to have a major positive influence in my life. Just watching his Ted Talk, "Wired for Success: The Science of Possibility" alone inspired me to make a change. He taught me to connect with my intention and vividly imagine my life and my future to become the hero of my own story.
Teri Cirillo
I found great value in Dr. Pillay's easy to understand audio materials and benefited from the personalized feedback he provided during a webinar. I sense more calm and concentration in my work habits. I look forward to more progress in my partnership with my brain to tap my personal potential.
Helena Kaufman
Srini's undisputable love of brain science is obvious. He presents large amounts of complex information in a refreshingly honest and engaging manner. He is one of the most authentic and approachable individuals I've ever encountered. Srini's zest for life and sense of humor are a pleasure to behold. His sense of integrity to others and to his work creates a strong, trusting environment. The richness of information that Srini provides is fascinating to learn, as it is exciting in its application.
Kathleen Sellers